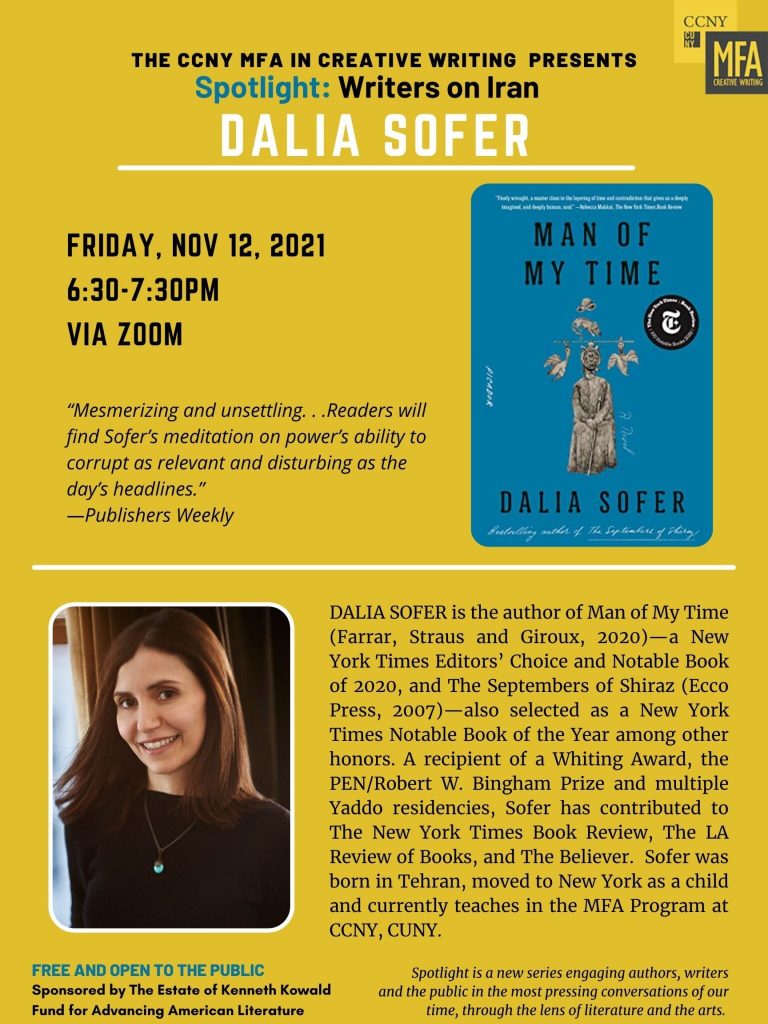 Join us for the latest in our new Spotlight reading series engaging authors, writers and the public in the most pressing conversations of our time, through the lens of literature and the arts.
Spotlight: Writers on Iran
In less than two years, four faculty have published books focusing on Iran from a broad array of angles, and all to wide acclaim. We're excited to feature Dalia Sofer as she discusses her latest critically lauded novel, Man of My Time, which the New York Times Review of Books hailed as "… a master class in the layering of time and contradiction that gives us a deeply imagined, and deeply human, soul."
Please join us on Friday, November 12 via Zoom.