Led by an accomplished faculty of scholars and writers, English Majors at CCNY engage in discussion-based classes that hone their creative and critical thinking skills.
These skills, developed through close reading, contemplating and writing about a wide array of genres, can be applied in a broad range of professions. English Majors pursue careers in teaching, writing and the arts. Many enter the legal profession, others apply their critical and creative skills in mass communications, or even within more technical or STEM-related fields.
"My time at CCNY has been incredibly beneficial to me as a writer. The range of experience and knowledge both my professors and classmates bring to the class and the page has spurred me to bring more of myself in turn."


–Gabriel Noel, CCNY English Graduate and MFA in Creative Writing Candidate.
Guidelines for Undergraduate English Majors
News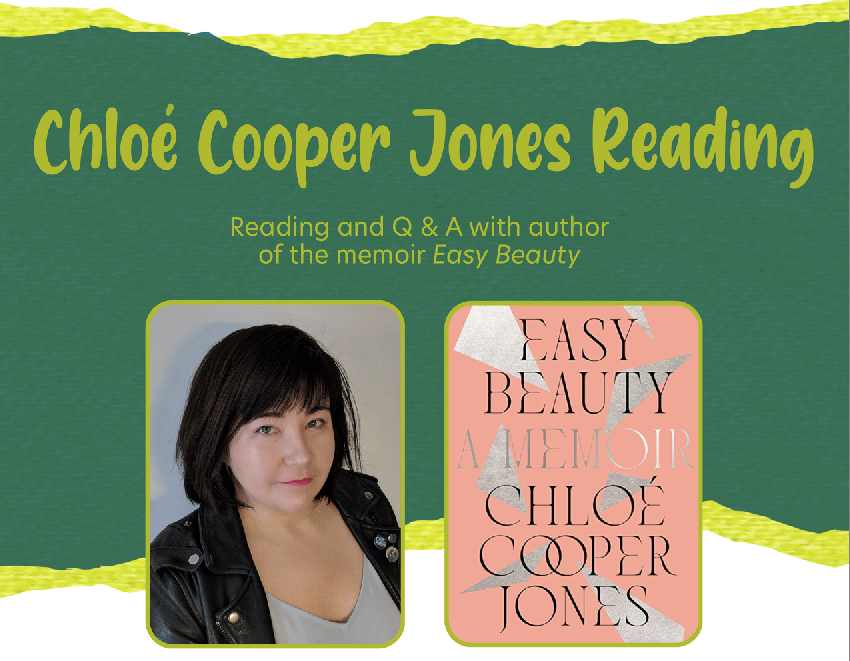 Presented by The CCNY MFA in Creative Writing and The CCNY Department of Philosophy
Thursday, March 30, 2023
4:00 – 5:15 PM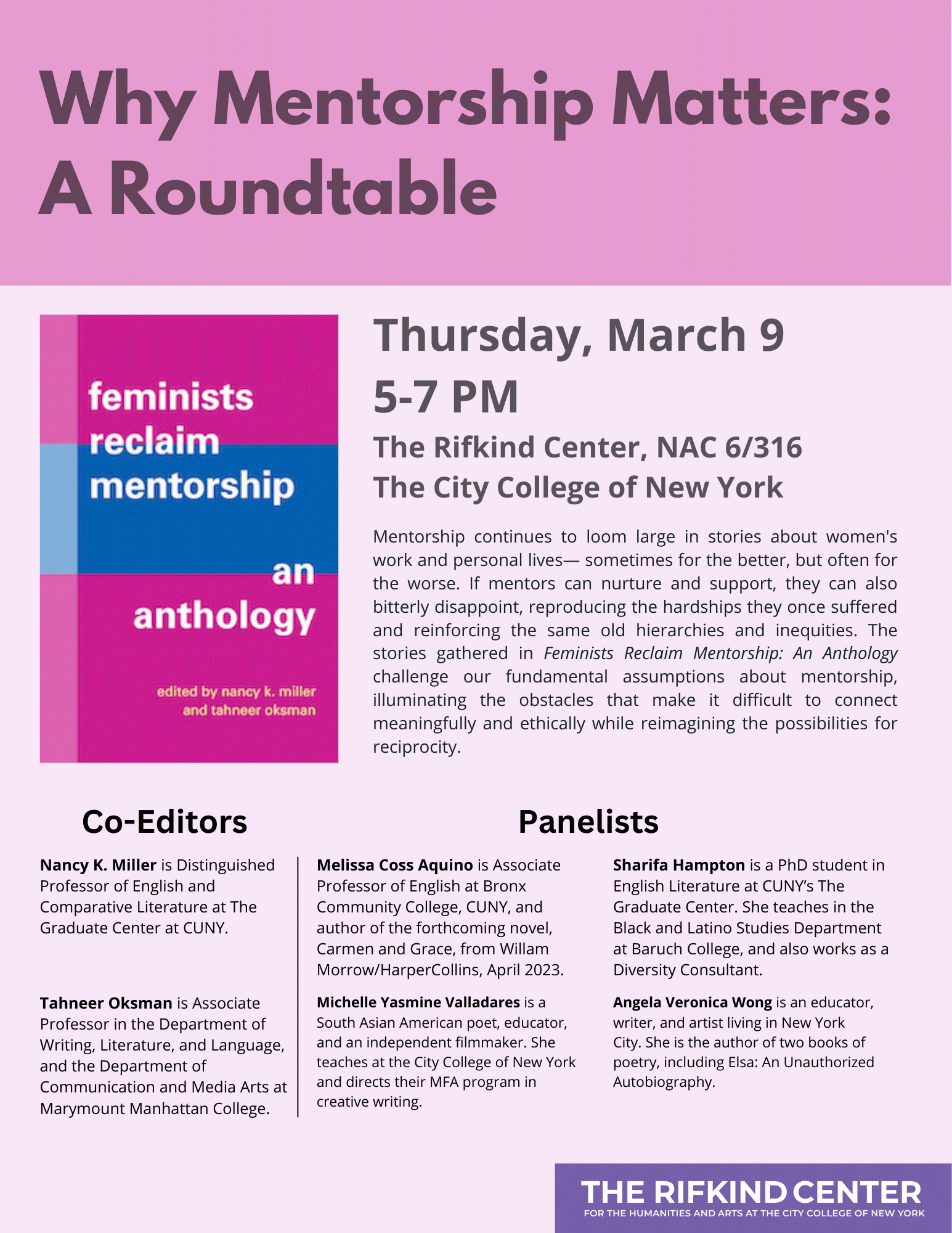 Featuring the editors of 'Feminists Reclaim Mentorship' and other panelists
Nancy K. Miller, Tahneer Oksman, Melissa Coss Aquino, Michelle Yasmine Valladares, Sharifa Hampton, and Angela Veronica Wong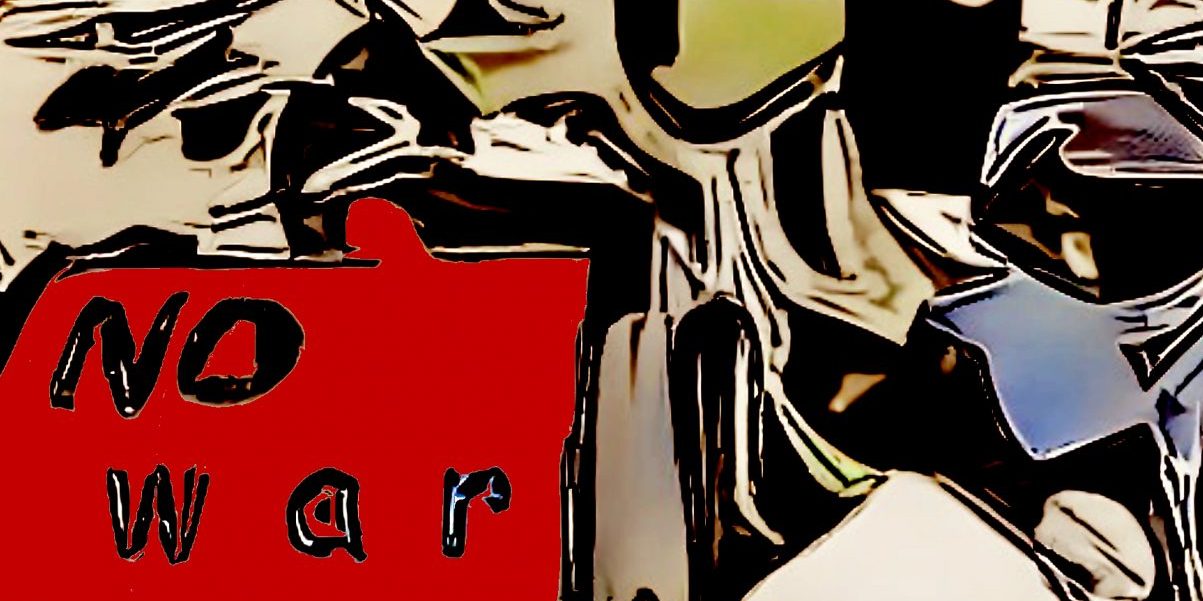 The issue features work by over thirty poets, visual, performance and multimedia artists, and features Cris Cheek's "No War" image series.
Select the concentration below to find out more.
Literature
The undergraduate literature program introduces students to a wide range of literary genres, themes and critical approaches, helping them hone a critical vocabulary and method for reading and writing about literature.
Creative Writing
Undergraduate creative writing students will write and study across multiple genres, finding their voice and preparing for careers in writing, publishing, editing, communications and beyond.
Secondary English Education
The Secondary English Education concentration is for students planning to teach at the junior-high or high-school levels, and is usually taken in conjunction with English Education courses toward a teaching certificate.
Advising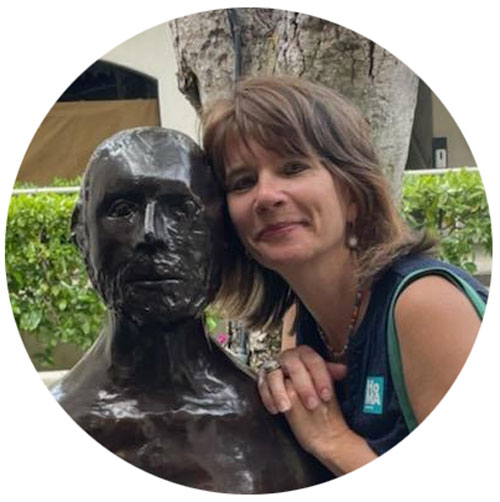 Professor Elizabeth Mazzola
Chair
Location: North Academic Center, Room 6/219
Phone: 212-650-5407
english@ccny.cuny.edu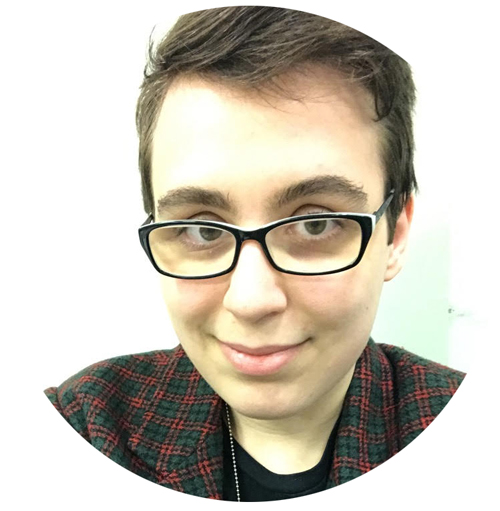 Olivia Wood, Lecturer in English
Location: NA 6/219
Phone: 212-650-6360
owood@ccny.cuny.edu
Fall 2023 Advising Hours
Mondays, 2-4pm in-person in NA 6/348 (faculty office)
Wednesdays, 2-5pm in-person in NAC 6/219
Thursdays, 9-11:30am via Zoom. Students should schedule appointments on Calendly booking page.