Students pursuing graduate degrees within CCNY's Department of English work closely with award-winning faculty to prepare for careers as artists, academics, educators and beyond. Across three distinct programs (the MFA in Creative Writing, MA in English Literature and MA in Language and Literacy) students engage deeply in the analysis and creation of the written and spoken word.
Our graduate programs are steeped in history: birthplace of Fiction literary magazine; host to such acclaimed faculty as Gwendolyn Brooks, Joseph Heller, Anthony Burgess, Kurt Vonnegut and Saul Bellows; and we are one of the oldest programs in the nation's first public university. We carry on that legacy through our faculty's continued groundbreaking scholarship and, of course, the many accomplishments of the students who come through our doors.
"I felt my songs were getting stale and I was struggling to find a voice. I decided taking classes and being around other writers would help me to not only be a better songwriter, but to achieve my long term goal of writing fiction. City College has been an amazing place for me and it was one of the best decisions I ever made."


–Colin Lubner, MFA Student and singer-songwriter
City College is ranked among the top Graduate Creative Writing Programs in U.S. News and World Report. Graduates have gone on to start publishing houses and magazines, to teach in colleges and literacy programs, to write for newspapers, television and films, as well as to organize community readings and international assemblies of writers.
Emphasizing adult learners & education, the Language and Literacy program combines professional graduate education with the study of literature and writing in an English Department. Language & Literacy faculty are active teacher-scholars whose courses combine theoretical knowledge with professional expertise and whose publications are widely influential in their fields.
Courses are given by a distinguished faculty who are equally committed to teaching and to writing in all forms, from traditional scholarship to literary criticism. Our broad range of courses encompasses traditional topics in English and American Literature (such as Shakespeare and Hawthorne) as well as African-American, Latino and feminist literatures. We also offer seminars that explore the research interests of the faculty members teaching them.
The City College Master's Program in English participates with 5 partners in the European Union who offer a Joint Master's Degree in English and American Studies. Currently, the program offers students pursuing a Master's at City in English Literature or Language and Literacy the opportunity to spend a semester abroad at one of the partner institutions as part of their coursework.
News & Events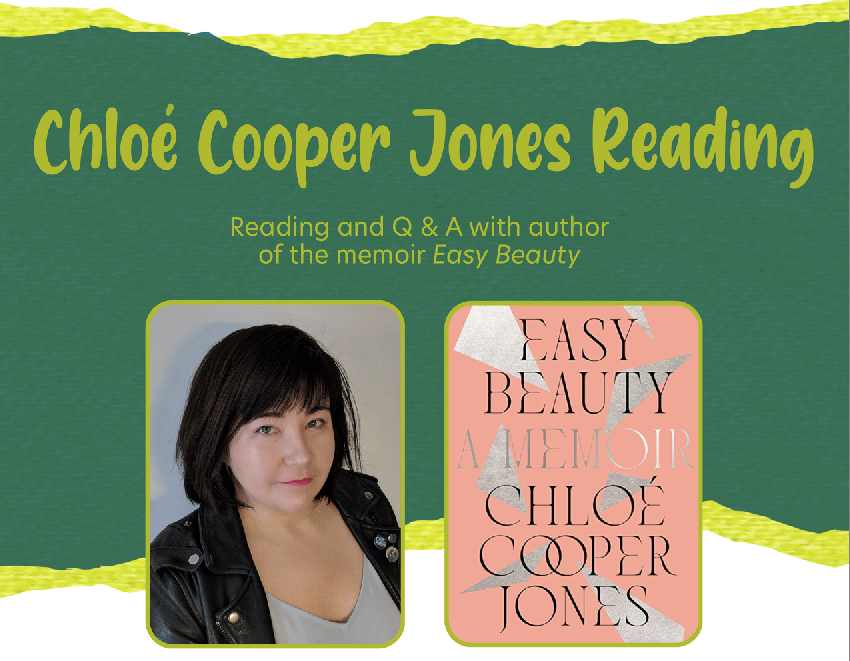 Presented by The CCNY MFA in Creative Writing and The CCNY Department of Philosophy
Thursday, March 30, 2023
4:00 – 5:15 PM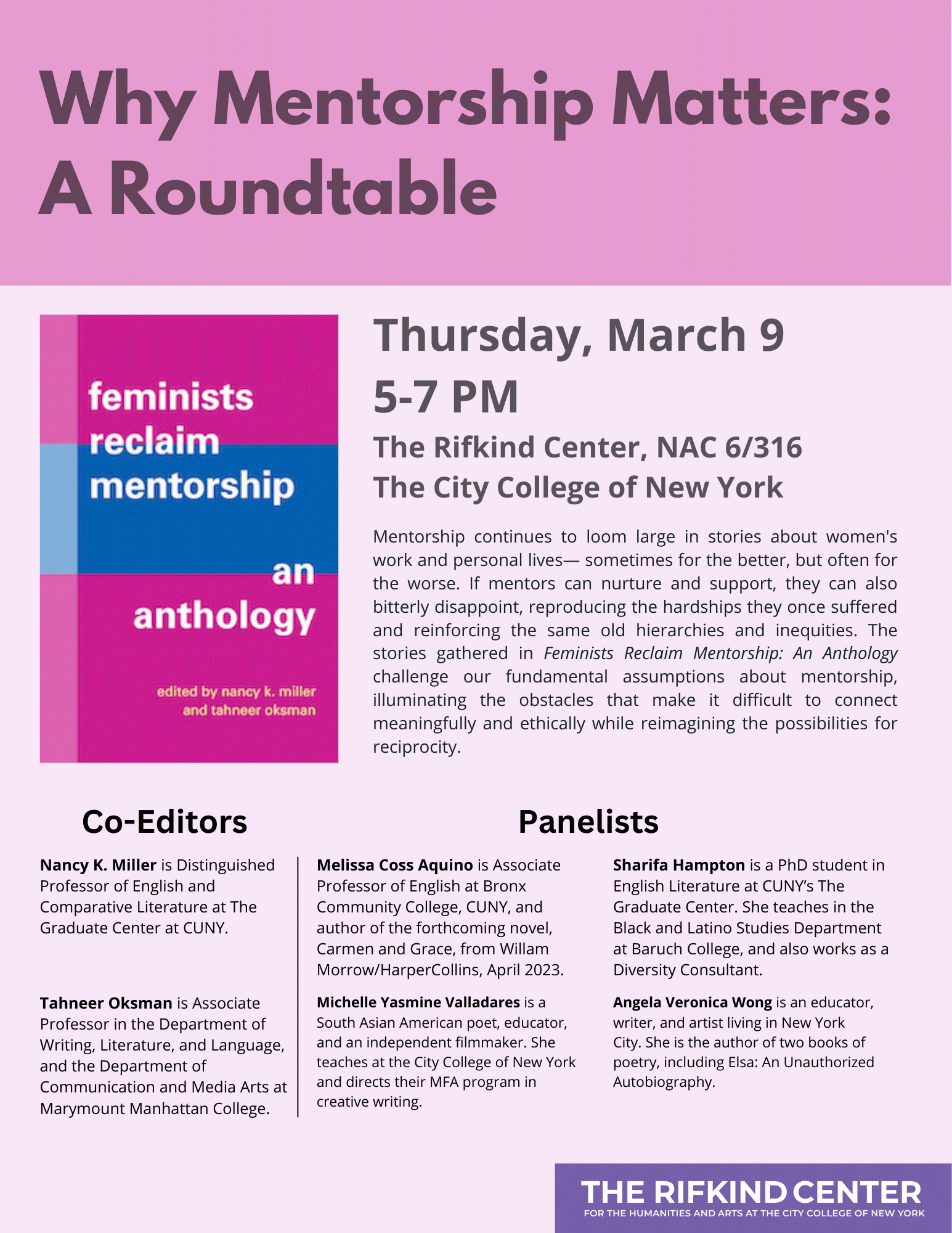 Featuring the editors of 'Feminists Reclaim Mentorship' and other panelists
Nancy K. Miller, Tahneer Oksman, Melissa Coss Aquino, Michelle Yasmine Valladares, Sharifa Hampton, and Angela Veronica Wong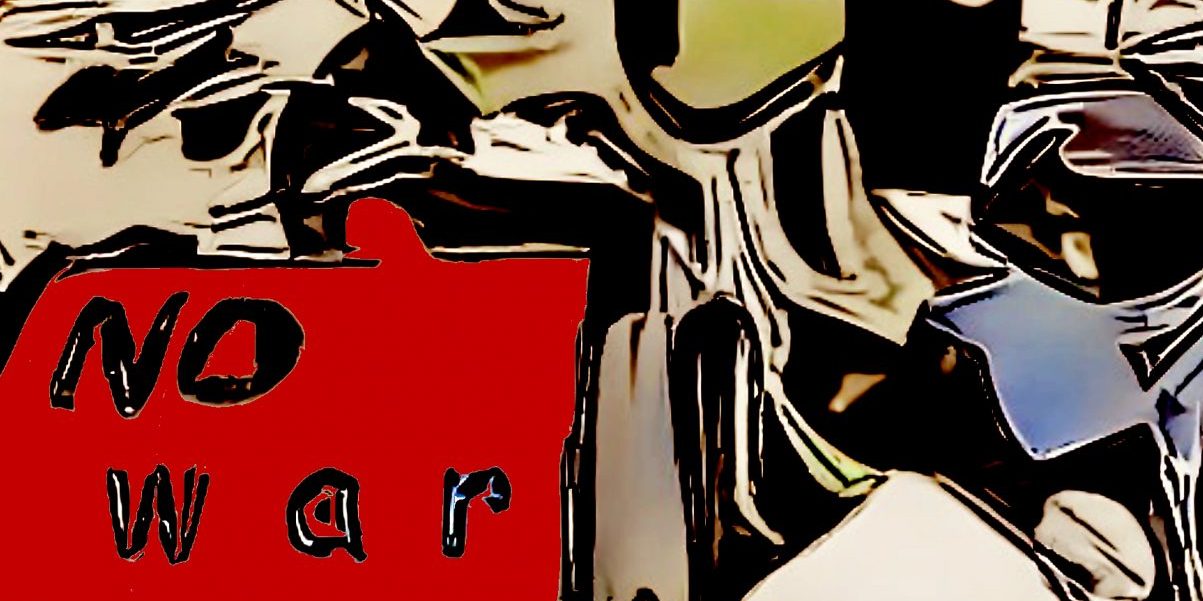 The issue features work by over thirty poets, visual, performance and multimedia artists, and features Cris Cheek's "No War" image series.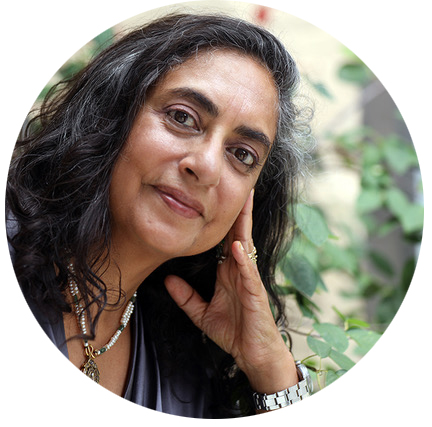 Michelle Valladares
Lecturer in English, Director of MFA in Creative Writing
Location: NA 6/219
Phone: 212-650-5407
mvalladares@ccny.cuny.edu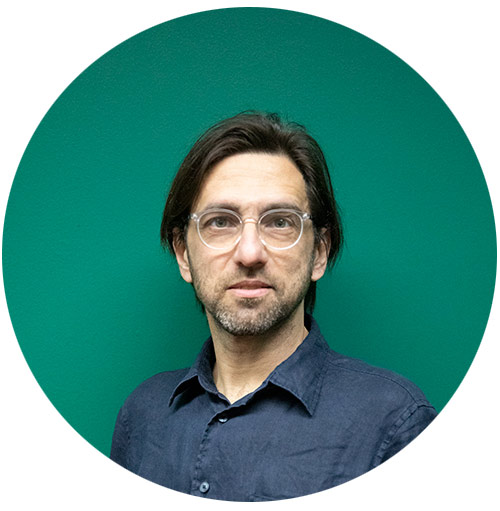 Andras Kisery
Associate Professor, Director of Master of Arts in Literature
Location: NAC 6/252
Phone 212-650-6334
akisery@ccny.cuny.edu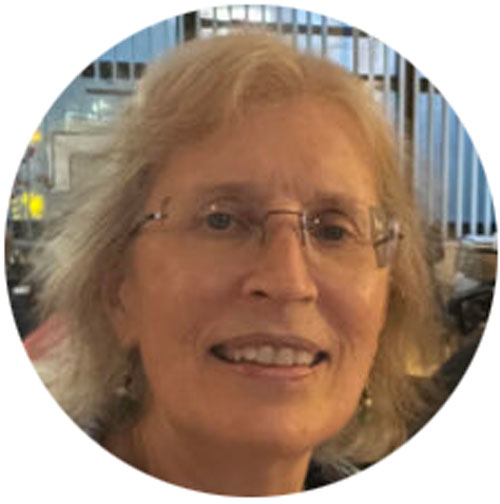 Barbara Gleason
Professor of Composition & Rhetoric, Director of Master of Arts in Language & Literacy
Location: NAC 6/333a;
Phone: 212-650-6329
bgleason@ccny.cuny.edu