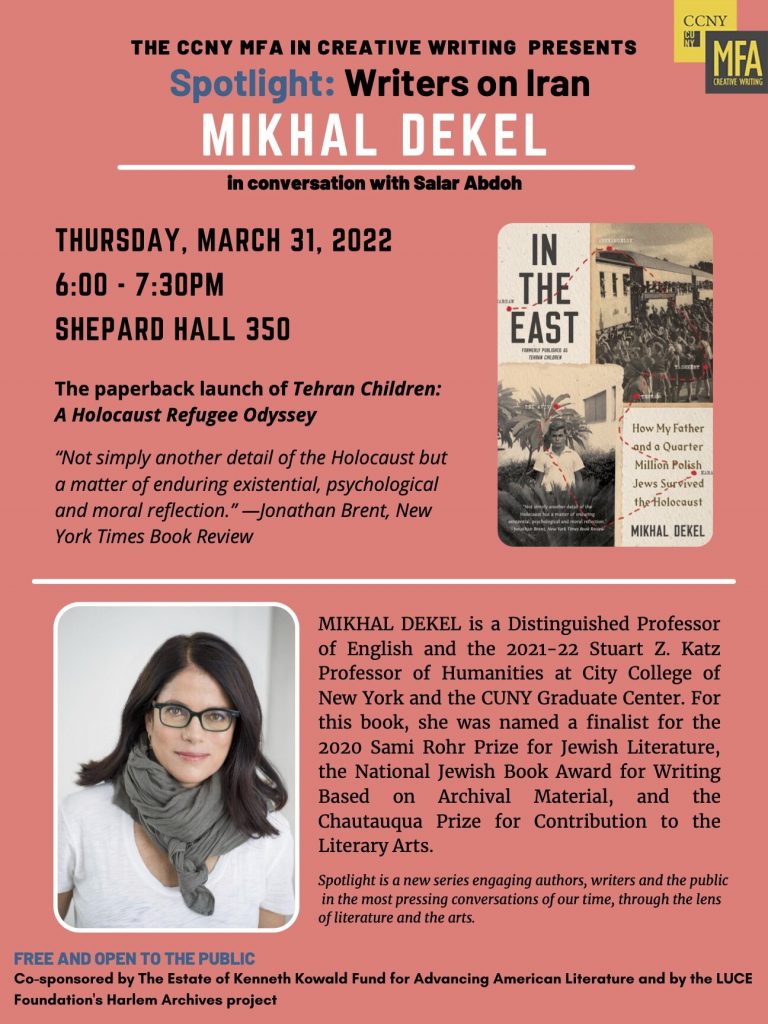 WRITERS ON IRAN FEAT. MIKHAL DEKEL
Join Mikhal Dekel, Salar Abdoh and the CCNY MFA program to discuss Tehran Children, a historical memoir that the New York Times Book Review hailed as "Not simply another detail of the Holocaust but a matter of enduring existential, psychological and moral reflection."
MIKHAL DEKEL is a Distinguished Professor of English and the 2021-22 Stuart Z. Katz Professor of Humanities at City College of New York and the CUNY Graduate Center. For this book, she was named a finalist for the 2020 Sami Rohr Prize for Jewish Literature, the National Jewish Book Award for Writing Based on Archival Material, and the Chautauqua Prize for Contribution to the Literary Arts.
Spotlight is a new series from the CCNY MFA in Creative Writing engaging authors, thought leaders and the public in the most pressing conversations of our time, through the lens of literature and the arts.