Presented by the CCNY MA in English Literature
City College's English Department Graduate Conference is a day-long student-run event that engages graduate students, instructors and the public in the work of literature and its relation to larger themes and issues. The conference features presentations of academic papers and creative works, as well as Q&A panels and a keynote speaker. A new theme is determined by the organizing students each year, and all graduate English students and faculty are invited to participate or attend.
For more information about the conference or if you'd like to be involved as an organizer, please email: ccnygradconference@gmail.com
Past Conferences
2022
Arrivals & Departures: Stories of Human Movement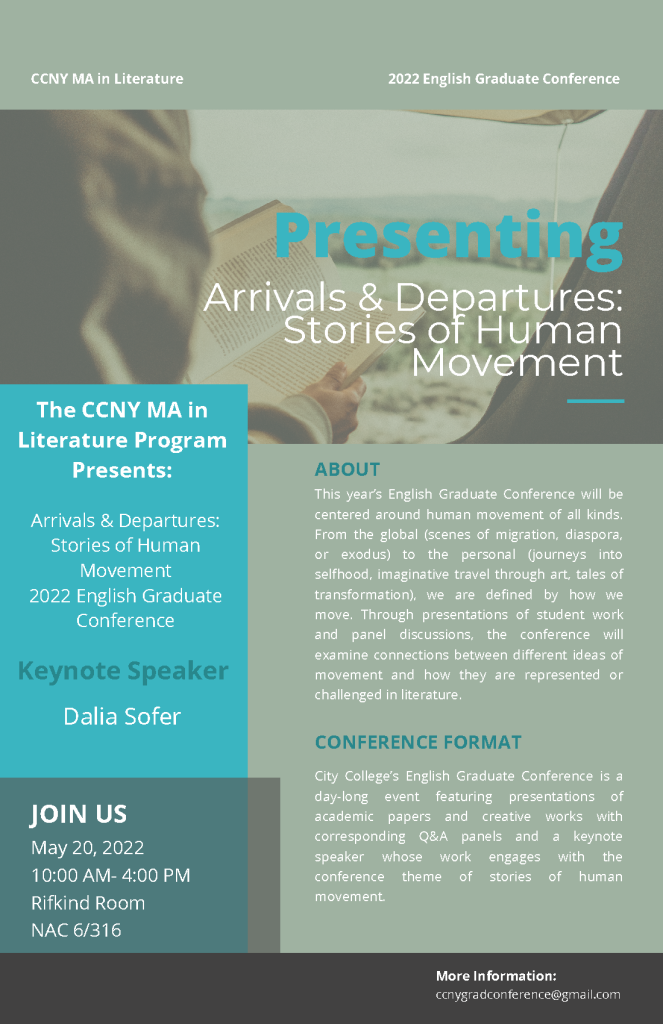 The 2022 English Graduate Department Conference was centered on human movement of all kinds. From the global (scenes of migration, diaspora, or exodus) to the personal (journeys into selfhood, imaginative travel through art, tales of transformation), we are defined by how we move. Through presentations of student work and panel discussions, the conference will examine connections between different ideas of movement and how they are represented or challenged in literature.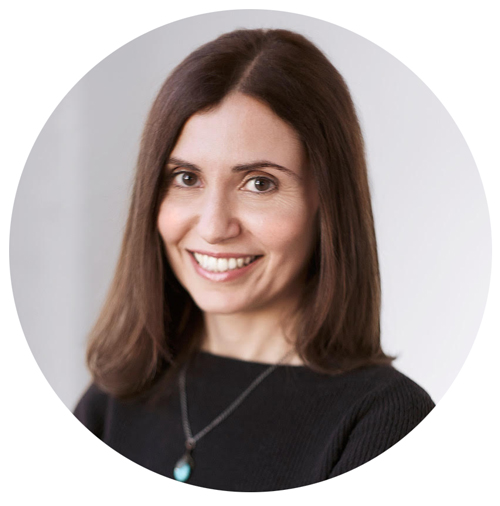 Keynote Speaker: Dalia Sofer
Dalia Sofer is the author of the novels Man of My Time (Farrar, Straus and Giroux, 2020)—a New York Times Editors' Choice and Notable Book of 2020, and The Septembers of Shiraz (Ecco Press, 2007)—also selected as a New York Times Notable Book of the Year. Her novels have been translated and published in 16 countries. A recipient of a Whiting Award, the PEN/Robert W. Bingham Prize, the Sami Rohr Choice Award, the Sirenland Fellowship, the Santa Maddalena Foundation Fellowship, and multiple residencies at Yaddo, Sofer has contributed essays and reviews to various publications, including The New York Times Book Review, The LA Review of Books, and The Believer.